Table of Contents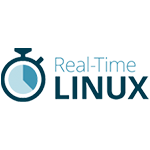 The Real Time Linux collaborative project was established to help coordinate the efforts around mainlining Preempt RT and ensuring that the maintainers have the ability to continue development work, long-term support and future research of RT. In coordination with the broader community, the workgroup aims to encourage broader adoption of RT, improve testing automation and documentation and better prioritize the development roadmap.
---
Versions of PREEMPT_RT patches
The PREEMPT_RT patch is available for several Linux mainline versions. The most recent versions are:
Latest Development Version 6.6-rt
Latest Stable Version 6.1-rt

Participation
The RTL project is looking for people who are interested to work with us in the areas of testing, documentation and development.
Communication
The two main communication paths for RT users and developers are:
Documentation
Knowledge of the basic technical mechanisms used in a real-time OS (RTOS) as well as basic configuration examples of the same eases the start with this topic. Further information about important aspects of real-time application development as well as publications about real time aid the reader in gaining a deeper understanding of real-time systems.